Our Goal is to Wow With Every Landscaping Project
Feel free to ask Moury any landscaping questions over the phone, or get in touch with him via our contact form below. Your message will be dispatched directly to Moury who will answer as soon as he can..
Customer Focused Reviews
We care about what you say about us. So we complete every project with such precision and professionalism.
We Are Committed
Moury REALLY REALLY cares about his work. He's committed to exceeding expectations.
We Are Responsible
We respond and are very reliable. Check out our reviews. Contact our past clients and they will attest to all these claims.
Need landscaping done? Call Moury Mejia!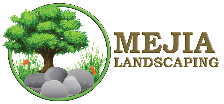 Get In Touch:
Phone: (404)246-1614
Email: Email Moury
HOURS:


Mon-Sat 8am to 6pm.

Mejia Landscaping: 1610 Valley Lane,
Cumming, GA, 30040
Services Area:
Cumming
Canton
Alpharetta
Milton
Gainesville
Dawsonville